Man its nice in the mountains!!!!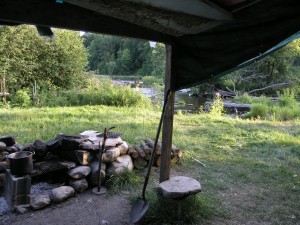 Even though the year has been hot and the water low, it has been fantastic sleeping weather in our nice cool river valley. Summer is starting to wind down and geese are already starting to gather in the region. The fledgling birds are almost full grown and the flies coming off the river are taking a beating. They don't have an easy life. After surviving the trout attacks they have to make it passed the birds.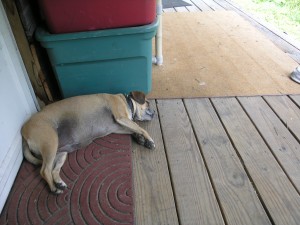 You can see that the dog is suffering tremendously under these harsh conditions. Water conditions vary greatly across the state and under the resource section of my site I have a link to the USGS water observations. This is an invaluable tool for getting water levels  in areas you intend to fish. Just find the recording site near your favorite stream, bookmark it and you can check on water levels in an instant. I also have links to road reports and other info that is designed to make your outdoor missions more successful. I will add new informative links as they become apparent to me and I always love your input of info links.