August 2011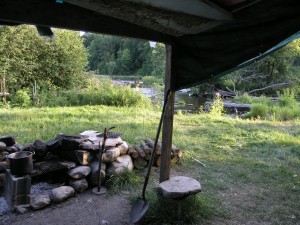 Even though the year has been hot and the water low, it has been fantastic sleeping weather in our nice cool river valley. Summer is starting to wind down and geese are already starting to gather in the region. The fledgling birds are almost full grown and the flies coming off the river are taking a beating. They don't have an easy life. After surviving the trout attacks they have to make it passed the birds.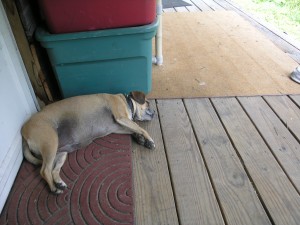 You can see that the dog is suffering tremendously under these harsh conditions. Water conditions vary greatly across the state and under the resource section of my site I have a link to the USGS water observations. This is an invaluable tool for getting water levels  in areas you intend to fish. Just find the recording site near your favorite stream, bookmark it and you can check on water levels in an instant. I also have links to road reports and other info that is designed to make your outdoor missions more successful. I will add new informative links as they become apparent to me and I always love your input of info links.
Read more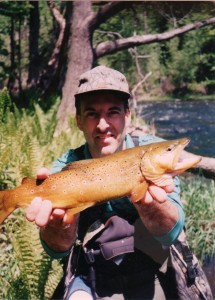 Like I say these fish are as if God himself painted them, oh I guess he did. This is the last trout my friend Jim caught before he was called back to the big hatchery in the sky many years to early. I believe this was one of the Loch Laven strain of Scottish browns. The orange on this one made it look like a Palamino from PA. Those are a hybrid rainbow/brown cross they stock down there and boy are they neat looking.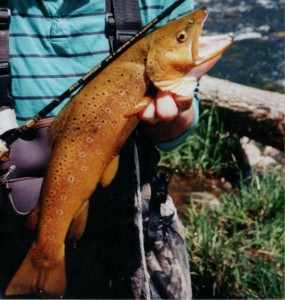 Just another glimpse of the incredible fishing that I enjoy on a regular basis, God am I spoiled!!! The last picture is me with one of those Palaminos back when I was a fox with a big bushy tail. Now my son has my big bushy tail and my fur is falling out. Too much thinking. DO NOT PUT IT OFF GO FISHING TODAY and the Adirondacks are a great place to do it.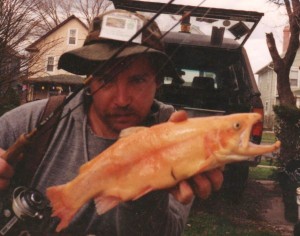 We love NY and I have nothing to do with the tourism department.
Read more