Mid State Report 5/14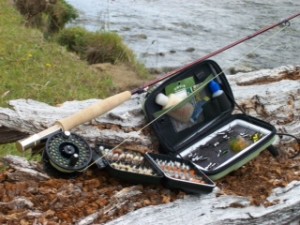 Fishing is getting really good with super reports coming in. The heavy rain system has not been as severe as predicted and the water levels are going to be fantastic for this weekend all over NY state. Steelhead are still being caught in the Salmon River at Pulaski and there have been some heavy releases this last 2 weeks. These fish were caught by a father and son team last week.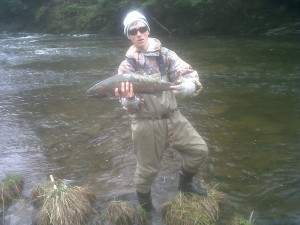 Whom had come up from Texas and went there with some coaxing from the bear.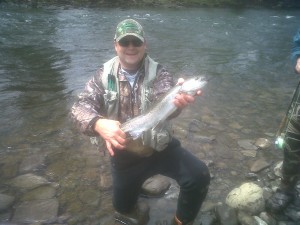 Needless to say they were pleased with the results this late into the season. The walleye fishing at Oneida continues to be good but the best reports are coming from those whom are fishing at night. The trout fishing is where it is at right now and I think it is going to be great for the foreseeable future. Here are some more pics from last weekend of the beautiful wild brown trout that we are able to put our guests onto with great regularity.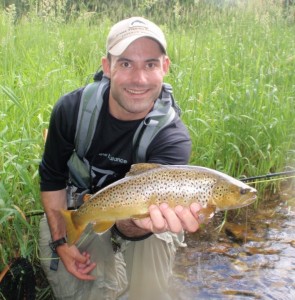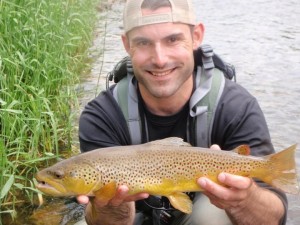 Not only do we have these great wild browns but we also have some really nice rainbows in addition and some of them are real behemoths.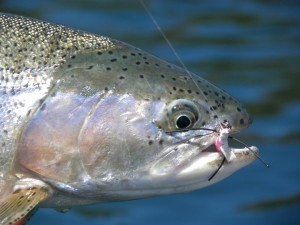 I have not got any reports from the West Branch of the Delaware but I believe it will be top notch also. Put away the yard tools and get out trout fishing!!