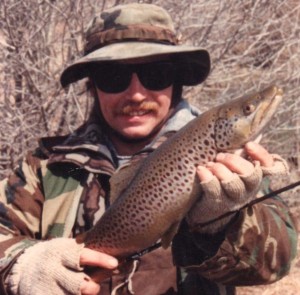 Hi again fishing fans. Walleye season has ended and with a whimper Considering the fairy tale like weather and river conditions here in central NY. I fished my A off the last few days and came up with very little personally but some of my friends did quite well with a 27″ fish being the biggest one. I did have another muskie in the 45 inch range on. Had it to the boat twice and then the hook pulled out. Putting the walleye stuff away and getting ready for the trout. With the incredible weather we are experiencing this year it looks to be an early season.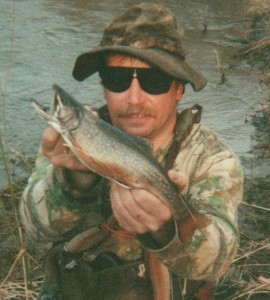 Here are some memorable opening day fish caught in the Syracuse area. A good looking young bear in these pictures. The one picture of my friend Brian was a test of endurance that day with footage of snow and colder than a well diggers rear end in Yukon.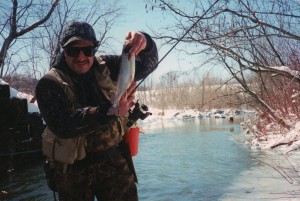 Those two 14 inch brookies on opening days were the equivalent of catching 24 inch browns. All these trout were caught from a stream about 10 feet across or less. This year it may be some of the bigger rivers that get our attention with things so far ahead. Then off to the Adirondacks in early April and some of the best wild trout fishing in the country. I am this year starting to try and gather a small group of outdoors minded people to a place in the north east mountains. I have a blurb about it on you-tube (adirondakwayne) or on this site. I think this is a great chance for people looking for amazing nature, outstanding hunting and world class wild trout fishing to not only enjoy but to help preserve and enhance something special. I have checked out a lot of this state and this is as real and good as it gets. Check out my videos on you-tube and judge for yourself.
Read more