Bear Treks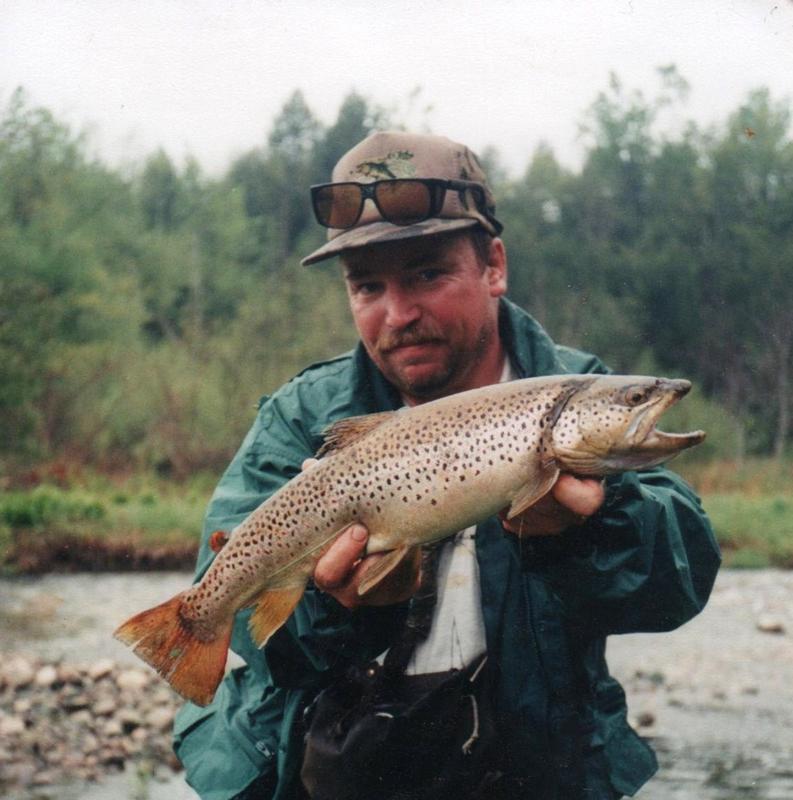 Hello fellow hunting and fishing aficionados, welcome to Bear Treks. This is my blog to give you useful and current reports on my own outings and information that has been sent to me from knowledgeable sportsmen that just might help you in your pursuit of fish and game.
Papa Bear Outdoors is my company based in Binghamton N.Y. I am an inventor of unique cutting edge products designed to make your precious time afield as successful as possible. This is also your link to some of the best wild trout fishing in the East if not the whole country.
---
The trout fishing is starting to reach a critical stress level for the fish and now is the time to go enjoy the numerous summer time venues that the Adirondacks are also famous for. The sightseeing and hiking around the high peaks region is in full swing right now. The stretch of the West Branch of the Ausable River in front of White Face Mountain offers breath taking scenery and a chance to catch a decent fish if you must wet a line. The Lake Placid area is filled with outdoor excitement and a nice place to take the family. Now is the time to take the family on a trip and do some scouting of streams on your bucket list at the same time. Now is when you can see them low and where the good lies will be when the water is right again. This is shaping up to be one of the hottest summers on record again and even here in one of the coolest, greenest parts of the country, I am suggesting go so something else besides trout fishing. If golf is one of your passions then I suggest a trip to the Malone Country Club in Malone NY. Out here in the suburbs of no where is one beast of a golf course that will humble even the most avid golfer. In conjunction with this there is a full service casino not far from the course and makes Malone a nice escape this summer. That's all for now but my report from NYS guide Rich Garfield,flyfishtheadirondacks.com, summed it up as fishing sucks right now and he is fishing small cool mountain streams with his clients. Keep your elbow straight and your eye on the ball. Papa Beer!!!!
Read more