Bear Treks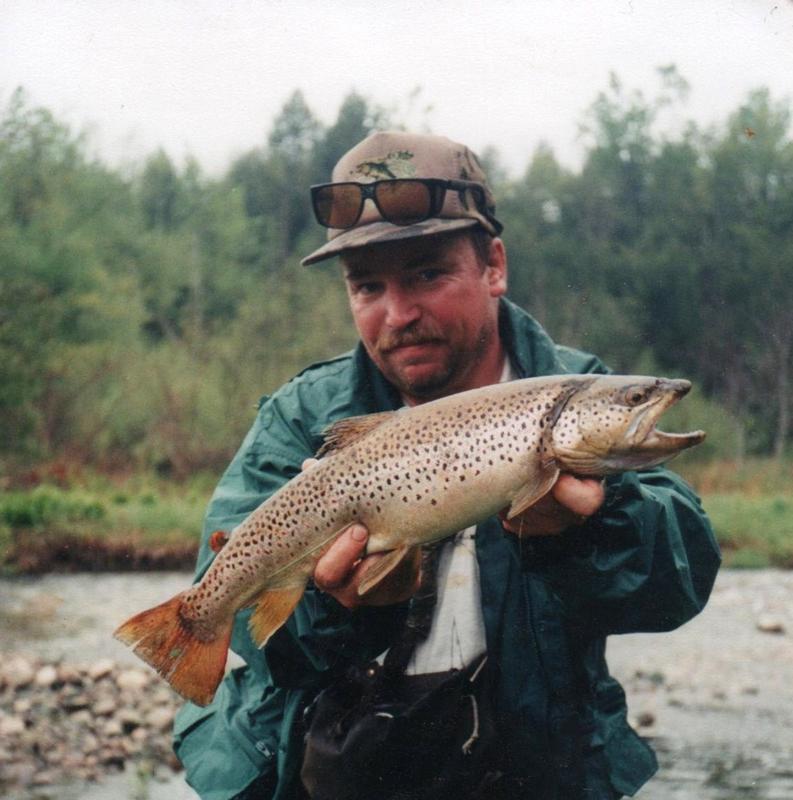 Hello fellow hunting and fishing aficionados, welcome to Bear Treks. This is my blog to give you useful and current reports on my own outings and information that has been sent to me from knowledgeable sportsmen that just might help you in your pursuit of fish and game.
Papa Bear Outdoors is my company based in Binghamton N.Y. I am an inventor of unique cutting edge products designed to make your precious time afield as successful as possible. This is also your link to some of the best wild trout fishing in the East if not the whole country.
---
Okay trout fishing fanatics, due to the incredibly mild winter in the north east the early conditions are ideal. Ordinarily I would not even suggest a serious trip before the middle of May but the action has been good to great right out of the gate this year. Streams across the northern part of the state were at amazing levels with all the snow and ice gone.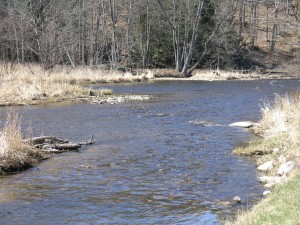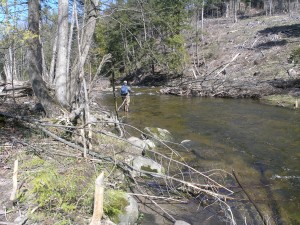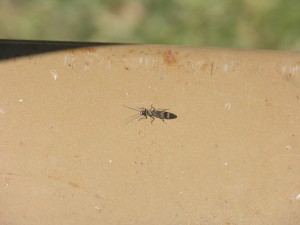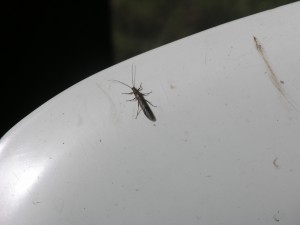 They also were warming quickly which was spurring steady hatches of stone flies when the sun was out. In the previous post you see evidence of the size and quality of the trout being caught on nymphs already. The water temps were in the low to mid40s but the height and clarity were great. It did my heart good to arrive down at the command trout bunker, peek over the bank at a little trout habitat I had constructed last summer and there lay about a 14 inch Brookie using it. (Click on any picture to enlarge it)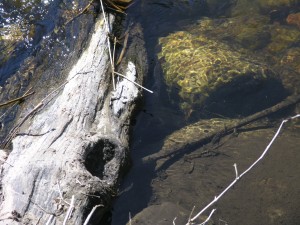 See if you can spot him. The 21 inch male with the hooked jaw came from the small stream.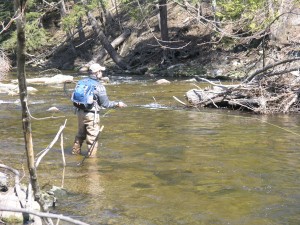 As I drove through the mountains all streams looked to be in great shape. With some regular rains mixed in this may be a year to be up north earlier than usual. More updates will be coming.
Read more