Bear Treks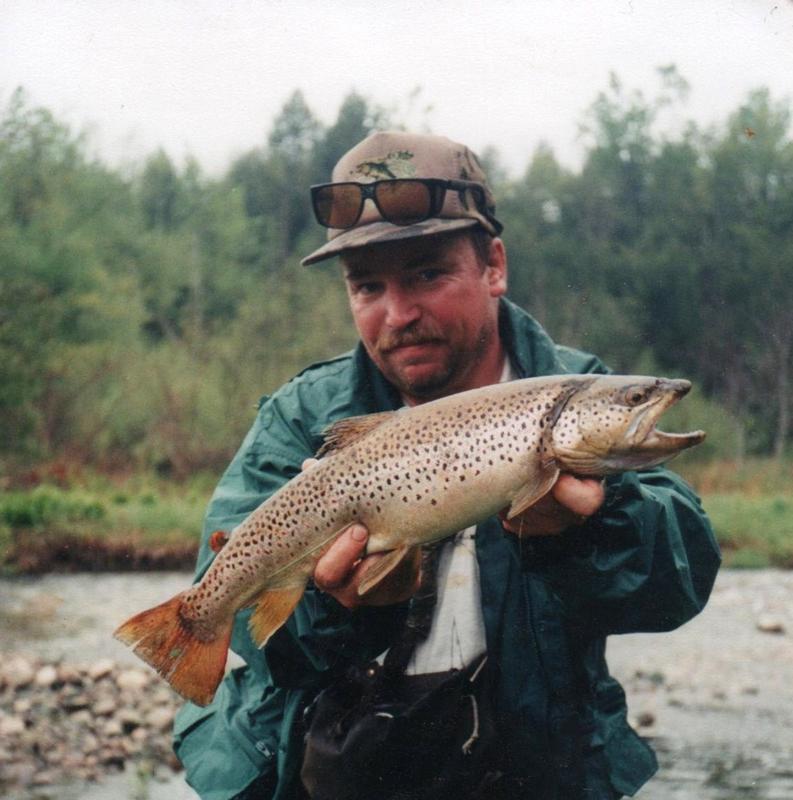 Hello fellow hunting and fishing aficionados, welcome to Bear Treks. This is my blog to give you useful and current reports on my own outings and information that has been sent to me from knowledgeable sportsmen that just might help you in your pursuit of fish and game.
Papa Bear Outdoors is my company based in Binghamton N.Y. I am an inventor of unique cutting edge products designed to make your precious time afield as successful as possible. This is also your link to some of the best wild trout fishing in the East if not the whole country.
---
Now there is one revved up young hunter back in 1984, seems like yesterday. My third year of bow hunting and I luck into the county record. He still greets me each morning while I have my coffee and formulate the rudiments of how the day should go. The archery season started here on October the 15th but the wind has blown hard to harder and tonight the 22nd  is the first decent night there has been. Busted right out of the gate. Snuck  into the stand using stealth and cunning, climbed in making less noise than a red squirrel, surveyed the situation, immediately got an arrow on the bow, hung the bow ready for action, surveyed the area again, went to hang the quiver and the dreaded snort  greeted my ears. Looked up to see a beauty whirling and evacuating. He was a nice one and from the good glance I had he appeared to be a potential P&Y candidate. I had hunted this one several times last season and not seen him yet constant new sign was appearing. Well I saw him this time but unfortunately not hanging as I had envisioned. I also saw a nice fat 6pt whom stood sideways at 25 yards for about 30 seconds. Well see him in a couple of years. All in all it was an action packed first evening hunt and having seen this one I will be spending some serious time after him. ALERT: the ticks here in the southern half on NYS state are at record levels due to the wet year so be sure to keep an eye out on you and your pet!!!
Read more