Bear Treks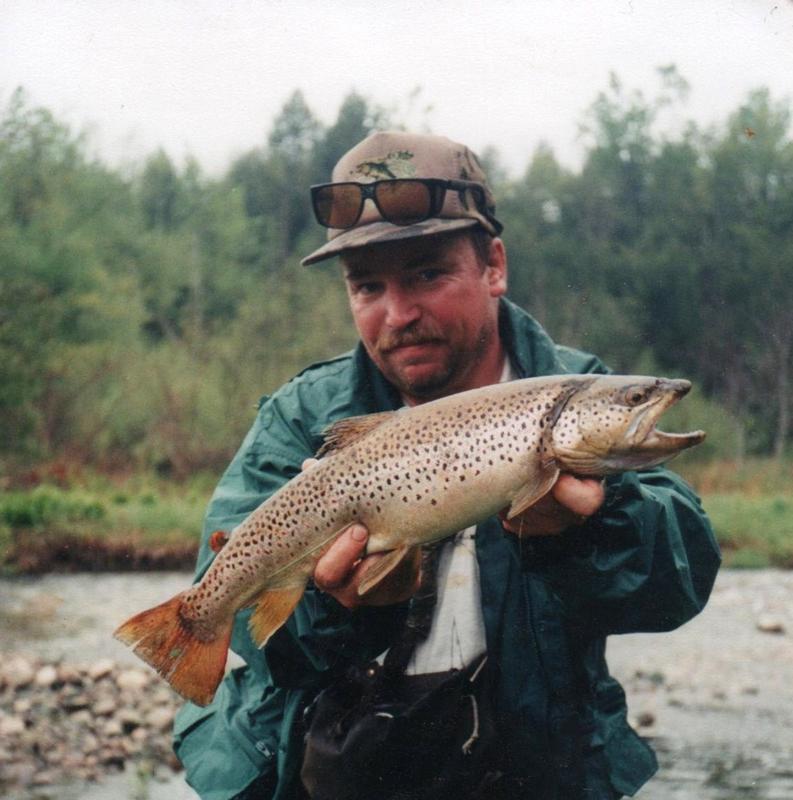 Hello fellow hunting and fishing aficionados, welcome to Bear Treks. This is my blog to give you useful and current reports on my own outings and information that has been sent to me from knowledgeable sportsmen that just might help you in your pursuit of fish and game.
Papa Bear Outdoors is my company based in Binghamton N.Y. I am an inventor of unique cutting edge products designed to make your precious time afield as successful as possible. This is also your link to some of the best wild trout fishing in the East if not the whole country.
---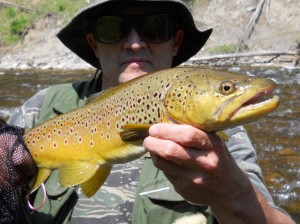 I can't wait to get Marks video footage from his camera and show you the three 20 inch + wild brown trout he caught here two weeks ago. I was just starting to walk the river due to a broken ankle and this was a great way to get back into the swing of things. He caught four browns on this trip over 20 inches with the first one being 22 inches. Part one of this trip is already posted on my you-tube channel(adirondackwayne). We catch quite a few beauties on part 1 with his 22 incher being the first one he catches. These fish are all caught, photographed and released. It looks like a porno shoot every time we catch one with us trying to film and photograph them and then get them back in the river as quickly as possible. Over the last two years of posting on you tube I had received some negative feedback about the nets and photography methods we were using. I take this to heart and we have this year gone to catch and release netting and better handling methods, it can't hurt.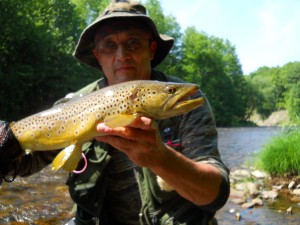 I would like to thank the Loki net company for the free samples of netting they sent me. The net I use is pretty big and you can see why. When I tried to find a replacement C&R bag it was impossible to find one big enough and Loki came through. The fishing here has always been good but since I instituted a strict catch and release policy 11 years ago the average size of the fish has jumped to where a 20 inch fish is a reasonable expectation on any trip. New York is blessed with some amazing fishing and this is a sample of what still exists here in the Adirondack mountains and its getting better!!! Take a trip soon. CLICK ON ANY PICTURE TO ENLARGE IT.
Read more