Bear Treks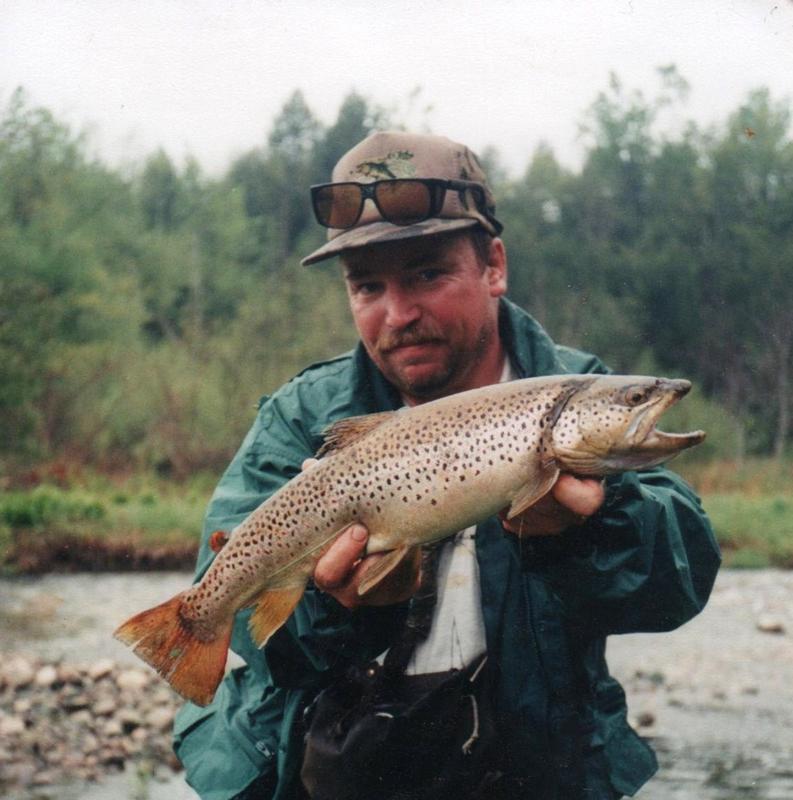 Hello fellow hunting and fishing aficionados, welcome to Bear Treks. This is my blog to give you useful and current reports on my own outings and information that has been sent to me from knowledgeable sportsmen that just might help you in your pursuit of fish and game.
Papa Bear Outdoors is my company based in Binghamton N.Y. I am an inventor of unique cutting edge products designed to make your precious time afield as successful as possible. This is also your link to some of the best wild trout fishing in the East if not the whole country.
---
Click any picture to enlarge it. We have turned the corner to the start of a new trout season. Hopefully the snow pack in the ADKs will stick with us this year and allow for fantastic fishing all summer long. Last year things were terrible after June till late September. The trout fishing here in the northern part of New York State is as good as it gets just about anywhere without having to fly 10,000 miles to get too.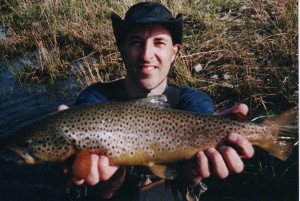 We are blessed with numerous flows of all sizes and shapes that allow for great fishing no matter what conditions mother nature has served up. Insect hatches here occur all day long and sometimes take on biblical proportions. The incredible bio-mass of these rivers and the swift flows equal hard fighting fish that are the realization of what fills our winter time dreams.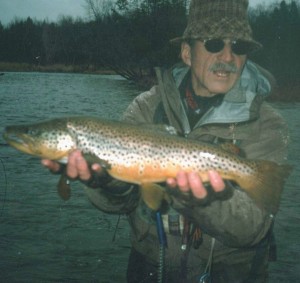 Even in the earliest weeks of the season huge trout are biting, not with the frequency of June but as with this 23 inch monster they are here and unlike hatchery fish they know how to eat. Even in hot summer months such as last Labor Day huge ones can be fooled.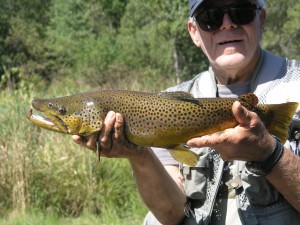 This 22 inch fish was the reward for a long hot day of fishing and the biggest one dad had ever seen in 60 years of fishing. Whether it be with me or anyone of the other knowledgeable guides and fishermen DO NOT put off a trip up here any longer.
Read more