Mucho bug spray needed!!!
Fort Minnow, our remote outpost, is steadily evolving into a snug little camp which places you at the heart of some of the best trout fishing New York State has to offer. Along with this world class trout fishing and remoteness, come world class biting insects. You had better be prepared for them! 25-40% deet is not going to cut it when they are on full patrol in June-August, it had better be 100% and a head net is not a bad idea.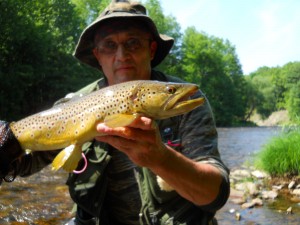 Along with these blood thirsty insects is a bonanza of the insects that trout love to eat. Pickup any rock and Caddis flies are clustered like barnacles, the stone fly casings cover any stream side rock. The result is rivers filled with the trout that fill our dreams.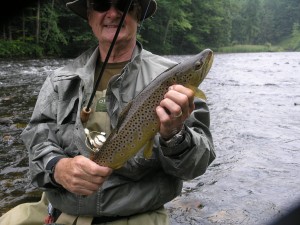 Life is finite so don't put off that trip to the Adirondacks any longer!!!!!! Give me a call and let me put you in this picture.