Bear Treks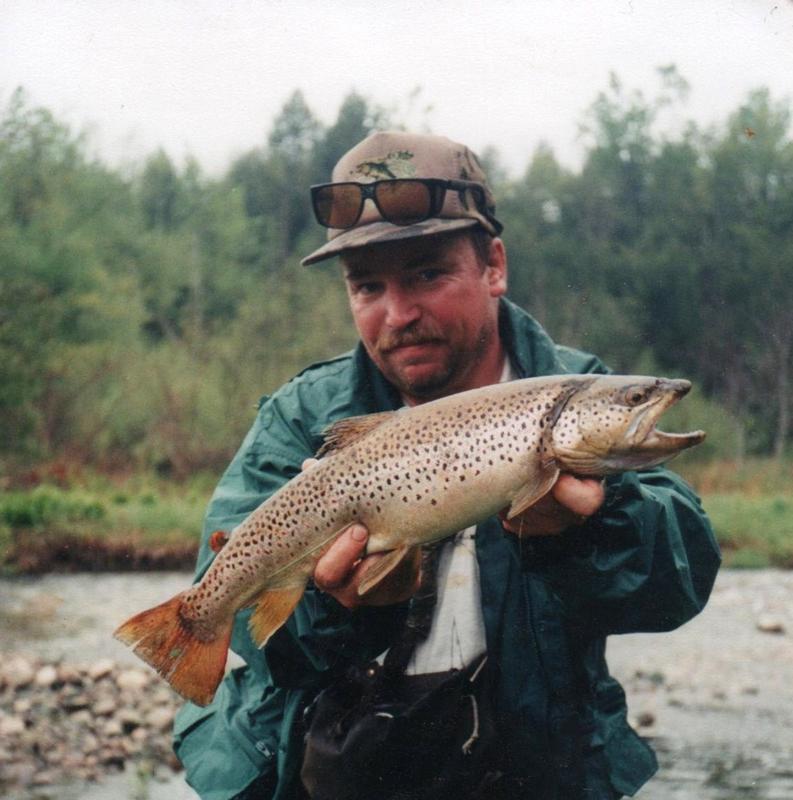 Hello fellow hunting and fishing aficionados, welcome to Bear Treks. This is my blog to give you useful and current reports on my own outings and information that has been sent to me from knowledgeable sportsmen that just might help you in your pursuit of fish and game.
Papa Bear Outdoors is my company based in Binghamton N.Y. I am an inventor of unique cutting edge products designed to make your precious time afield as successful as possible. This is also your link to some of the best wild trout fishing in the East if not the whole country.
---
May is nearly full for bookings, and June is filling up fast… Book your trip today!  Contact Wayne Richardson at 607-785-8215 or by email at papabearsoutdoors@yahoo.com
---
Opening Day – April 1, 2017
---
Papa Bear is at the property, camp and the surrounding lands are constantly under improvements.
SUSQUEHANNA BAIT AND TACKLE COMPANY – COMING SOON
The products shown here are an attempt to justify the significant amount of time I have spent in tree stands or boats; waiting. I was mostly thinking about how I could improve on my equipment or the short comings of my technique. The result is these weapons of mass catching. I have spent a lifetime inventing and testing these devices so that they will not let you down at the critical moment of truth. I am my own worst critic and the old salt that is out everyday, my best salesman.
---
THE FARM STAND – COMING SOON
Here we show and promote regionally produced crafts and gastric delights. These exemplify the flavors and purity that the north country is famous for. Here fertilizer does not come in a bag and wild birds are our pest control. This is about as organic as it gets.
Read more