Bear Treks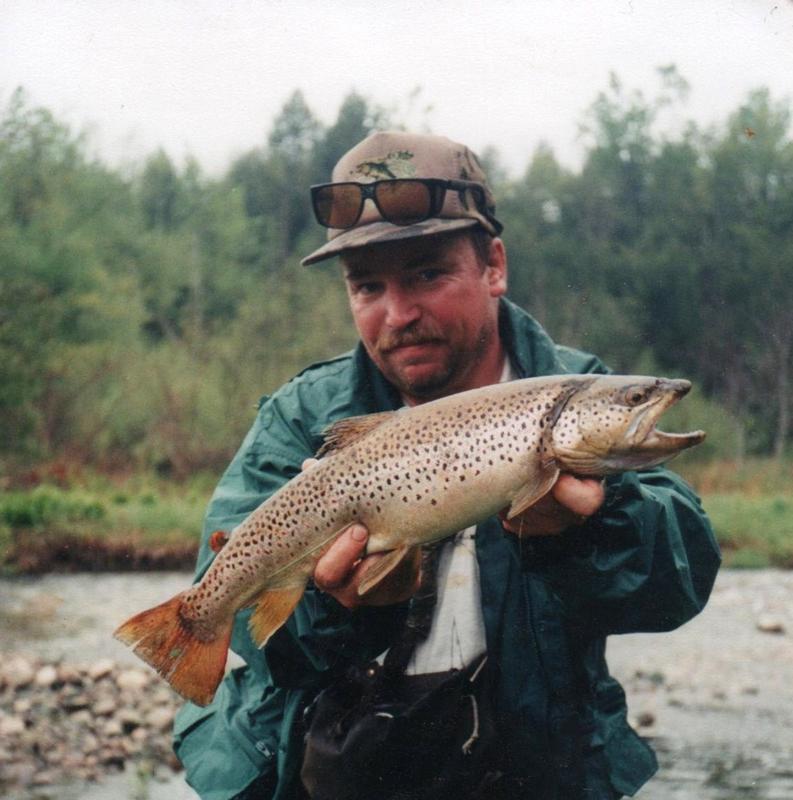 Hello fellow hunting and fishing aficionados, welcome to Bear Treks. This is my blog to give you useful and current reports on my own outings and information that has been sent to me from knowledgeable sportsmen that just might help you in your pursuit of fish and game.
Papa Bear Outdoors is my company based in Binghamton N.Y. I am an inventor of unique cutting edge products designed to make your precious time afield as successful as possible. This is also your link to some of the best wild trout fishing in the East if not the whole country.
---
Fishing Report for June 4, 2011:
Air Temp: 73 degrees
Water Temp: 59 degrees
Water levels: perfect
Fish activity: excellent
Hatch activity: BWO
Nymphs: AuSable Ugly, Black Stonefly
Papa Bear has another update from the command bunker "somewhere" in Northern New York on a very remote trout stream – just left were two seasoned fly fishermen hailing from the Tug Hill area of Central NY.  The weather, water levels, temperatures, and fish activity are still excellent. The latest fishing report is that several other brown and brook trout were landed in the 15+ inch range this morning just above camp.  Water levels had dropped a few more inches created a better situation for fly casters to get their presentations down the correct depth more quickly and easily.  Stonefly patterns and custom ties representing Rich Garfield's AuSable Ugly took the majority of the trout this week.
Looking ahead, the weather is going to be fair through Monday, should be an interesting weekend at Adirondack Retreats.
Read more