Salmon Runs are Starting
Lake Ontario is already in action and the Salmon runs started with the rain of last weekend. Now is a great time to be there before the deluge of fishermen come in October. NYS guide David Versendy reported to me that he hooked around 50 of them two days ago and that was in the mid river sections with few if any other fishermen around.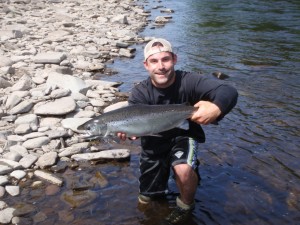 David grew up on the river and is just a great fly fisherman and now a NYS guide. This young man knows the entire Lake Ontario scenarios from salmon to steel head to monster brown trout and the critical spots to be at the critical times to be there. He will ensure that a trip to this region will be as successful and satisfying a fishing experience as is humanly possible to have. Water conditions he says are still very low, so much so that the drift boats are finding it still impossible to drift the river. He calls this a late start on the run this year with a huge pod of fish gathered at the mouth of the river just waiting for water. In fact he stated that some of the best fishing every year can be found in mid August with any good rain. He says that the reservoir on the Salmon is as low as he has ever seen it and that it will take some major rains to get it filled. Davids phone # is 1-315-863-2540 or you can e-mail me and I will set you up with him.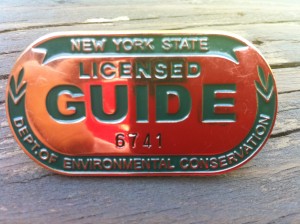 With big rains called for this Saturday you might just want to think about a quick mission.